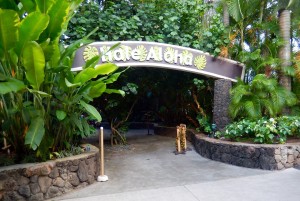 Electricity in Hawaii is just about twice as expensive per kilowatt hour here in Laie as it was in Pocatello. Since there is no coal in Hawaii and no other naturally available fossil fuels, everything needed to cause a generator to turn over has to be imported. Hawaii has no nuclear power plants. It has been making a major push for people to install solar power and has installed a number of wind turbines. They want to double the number of wind turbines but that is running into a lot of opposition and I don't think that's going to happen very soon. Consequently, because of the cost of electricity we've been trying to be very conservative in our use of air conditioning. Until about a month ago we hadn't turned our AC on at all. The weather at night was cool enough and the trade winds brought very mild temperatures with them.
When we tried to use our AC, we found to our dismay that it didn't work very well, resulting in two new window air conditioning units. I'm certain that they are both much more energy efficient than the previous machines. In addition, they have a feature making it possible to schedule when the air conditioner should turn on. So, instead of having it run while we're at the Visitors' Center, or waiting for it to cool the house down after we get home, we can set the machines to come on about an hour before we get home and everything is nice a cozy. Further, the AC has been off for the previous five hours.
That has worked very well until today. Electrical power here is somewhat flakey and goes off occasionally. Today it went down for quite a while. Long enough that the Visitors' Center had warmed up inside to be as warm as it was outside! When we got home I discovered that the timer still worked … it just didn't count the time during the period when the electricity was out! The units had turned on just as we got home.
Yesterday and today were a bonus days. Last night we had a Skype call with Jared and Tania in Seattle. This morning Nina hooked up on Skype with Heather over in Mumbai, India, and this afternoon we had a Skype conversation with our son James, his wife LeeAnn, son Steven, and daughter Shaundra in Kentucky. Those are quite precious to us as we get caught up a bit on the family news. Steven's missionary application has been submitted to the Church and he should get is mission call in the next couple of weeks. His twin brother James is in the process of submitting his application, but has some medical things to get taken care of before the application can actually be submitted. It looks like we'll have two grandsons out on missions while we are doing our missionary service. That's just plain exciting!
After our shift at the Visitors' Center and the Skype call with James and family, Nina and I headed over to the Polynesian Cultural Center to take tickets at the Aloha Luau. This is the largest of the three luau venues at the PCC and is held in what used to be the main theater for the evening show. A couple of years ago a new, much larger theater was completed for the evening show and the previous location was converted into a luau experience. The venue was nearly sold out and just about everyone showed up as the entrance opened. We had several very large groups coming in together who had also paid a premium price to be seated at the front. So, for the first forty-five minutes we were just mobbed with people lined up and waiting to get into the luau. Then, of course, the last forty-five minutes was very quite and very slow. But we have to stay at our post from 4:30pm until 6:20pm. After that we can go over to Prime Dining and get our own evening meal.
One thing I don't understand, though, has to do with people who have paid to be able to go to a luau who then leave the luau early. There is one price for a buffet dinner at the Island Buffet (this is the largest and most popular eating location). A higher price for the Prime Dining buffet (same food as the Island Buffet but with prime rib and a succulent shrimp and crab dish added). Then the highest price is for one of the three luaus. I haven't figured out paying the highest price and then leaving early! Maybe there's just too much Scotch blood in my veins. The luau show is a lot of fun and very entertaining.
Well, time to wrap up for the evening. We're doing well and life is quite cozy (as in warm and humid).