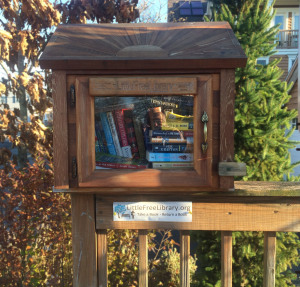 We have arrived at our next significant stop on this Great American Road Trip … North Branford, Connecticut, home of Nina's cousins Linda and Chris. Our motor home is parked in their driveway and we're sleeping indoors in one of the bedrooms affectionately named "The Honeymoon Suite". It's a nice, warm queen-sized bed and we're sleeping very well.
Both Linda and Chris work the afternoon shift. However, Linda has had yesterday and today off from work and Chris will have tomorrow and Sunday off from work so we'll get a lot of time with each of them during our visit. Yesterday we did some shopping and local sightseeing. Today we drove down the coast towards New York followed by a brief visit to Chris at her work.
In addition to visiting and sightseeing, Nina is also copying a whole bunch of family history information. She's set up in the dining area with the scanner and her computer scanning in pictures and lots of other information. There is quite a treasure trove of information here!
Tomorrow we'll make our way over to visit with Peter and Maureen. On Monday we hope to get into New York to see Sister Kendra Baker, our granddaughter missionary. Nina visited with her mission president today who gave us permission to spend some time with her on Monday. That should be a fun visit!
Along to way today, I saw a box on a fence at a larger intersection. We stopped to see that it was a "Little Free Library" (see littlefreelibrary.org). It was worthy of a picture! Quite a few books in the box.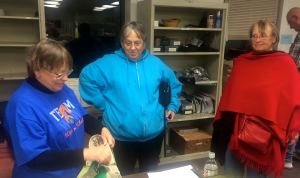 Chris works at a call center which does solicitations for various organizations. We stopped in at her work area just before her shift started to say hello and see where she works. She's a supervisor at the company and was surprised to see us. We had a short but delightful visit.
It is definitely Very Chilly here in Connecticut. However, life is very good!